High Nickel Alloys
We are stockists & suppliers of stainless steel with precipitation hardening 17/4PH, duplex as well as super duplex grades. Stocked in large range of shapes and sizes, these can be made available in Austenitic, martensitic and ferritic specifications.
Our stock of engineering steel include nickel alloy pipes, nickel alloys, nickel alloy tubes, carbon steel & alloy steel, copper nickel pipes, key steel, Tantalum, Titanium, Nickel, Zirconium, Cupro - nickel, Hastelloy, HR Alloy, Incolloy, Alloy 20, Inconel, Monel, Stainless Steel, Nimonics, Niobium, Duplex as well as Spring Steel products. Our expertise lies in supplying these as bar, plate, sheet or cut from block. Further, non standard sizes can also be produced in form of steel forgings. The product details include: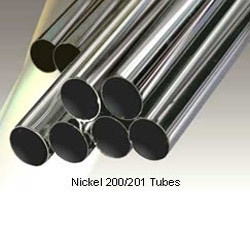 Nickel Alloy Pipes (200 UNS N02200) :

Nickel Alloy Pipes (200 UNS N02200)

We offer a complete range of Nickel Alloy Pipes which are designed as per the international quality standards. Also, we are expert in offering customized solutions with high flexibility, deliveries directly from our production plants for large quantity requirements. Bale Defense Industries also stock an extensive range of Nickel Alloy Pipes that conforms to one or more of the following MIL specifications, 200 UNS N02200. These are designed as per DIN specifications.