Pipe Fittings
We work closely with leading manufacturers of Pipe Fittings so as to successfully meet the demands of nickel pipe fittings, steel pipe fittings, copper nickel fittings and stainless steel butt weld pipe fittings. We have with us stock of ASP (Alloy Stainless Products) class 150#; 3000# and 6000# threaded as well as socket weld fittings. Further, we also stock stainless steel butt weld pipe fittings as well as reputed brands of stainless steel flanges of up to 24". All this brands are of leading manufacturers of stainless steel & carbon steel flanges that makes offered end products suitable for oil refineries and chemical plants. The product details include: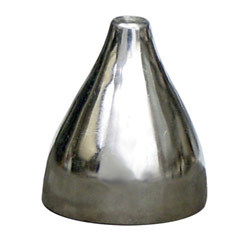 Tees Reducers & Stubends :

Tees Reducers & Stubends

Tees Reducers & Stub-ends offered by us find application in keeping the big pipes and small pipes together as well as helping in reducing noise as well as vibration at the same time. Reducers are also tested & verified for durability, accuracy as well as precision construction standards. The types of Reducers available with us are Concentric & Eccentric with materials options of Carbon Steel, Alloy Steel, Stainless Steel and Butt Weld Steel.
Specifications:
Classes: 2000 lbs, 3000 lbs, 6000 lbs, 9000 lbs S5s, S10, S20, S40, STD, S80, XS, S 160, XXS